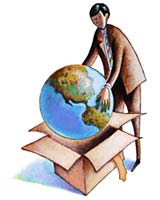 RanksUp is a privately held full service web development firm, established in 1996 and based in Boca Raton, FL.  We are SEO insiders.  For over 5 years we have been at the forefront of creating winning SEO/SEM strategies to get our clients the visibility they need.  Our team at RanksUp creates innovative strategies that produce measurable results to bottom line business.
Whether we are managing a marketing campaign or designing a landing page, our main focus is on improving your website positions online and customer conversion.  We also offer e-commerce solutions, database-driven web sites and web design/development services for small to medium size firms.
RanksUp has provided turn-key web solutions to dozens of local and international organizations. By working across many industries we have found out what works and what does not.  We invite you to take advantage of our complimentary consultation to discuss the best strategy for your business.

Call us today to schedule your free consultation (561) 706-1130